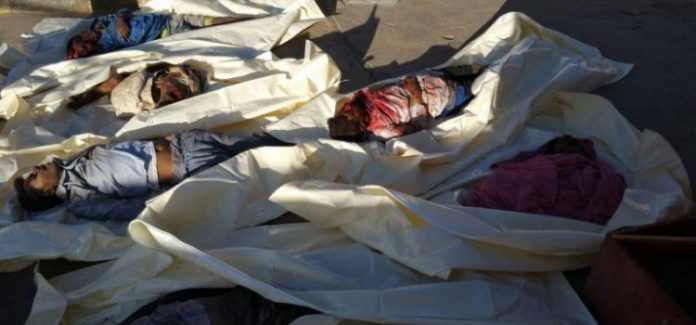 The  Saudi aggression  launched a series of raids on the governorates of Sa'ada and Hodeidah, while its mercenaries targeted citizens and their property in Taiz. Razih border by rocket and artillery fire, killing four citizens and injuring five others and destroying their property during the last 24 hours .
A military source told SABA  that a citizen was wounded by the Saudi rocket and artillery bombardment that targeted residential areas in the border district of Razih .
The source pointed out that aggression  warplanes  launched three raids in Wadi Abu Jabara area in the governorate of Sa'ada, four raids on Sohar district, and two raids on  Mujjaz  district .
The source confirmed the death of four citizens and wounding two others in  air raids on the island of Kamran, and damaged the property of citizens following a raid on a farm al-Jurahi  directorate in the province of Hodeidah .
In Taiz governorate, a man and a woman were injured and a civilian's house was damaged. A number of citizens' vehicles were damaged and livestock were destroyed after  being targeted by the aggression mercenaries  in al-Taizah district  .