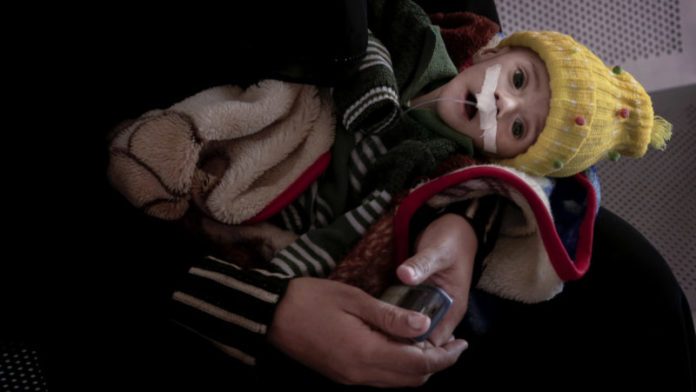 Al-Thawra Net
The representative of UNICEF organization in Yemen, Merrill Lynch said on Saturday that one million and 800,000 Yemeni children are malnourished, in a post on its official Twitter account.
UNICEF emphasized that more than 400 thousand children under the age of five years are malnourished, noting that during the first half of this year it was able to support the treatment of 109 thousand children are malnourished.
More than three years since the escalation of the war continue to suffer horribly in Yemen. More than 22 million people, or three-quarters of the population, need humanitarian aid and protection across the country.
This includes 8.4 million people who do not know where their next meal will come from. Another 10 million people could find themselves in the same situation by the end of the year.
Since 2015, fighting has driven more than 3 million people from their homes, including more than 2 million who remain displaced today. An unprecedented outbreak of cholera and acute watery diarrhoea has gripped Yemen since April 2017, with over 1.1 million cases.