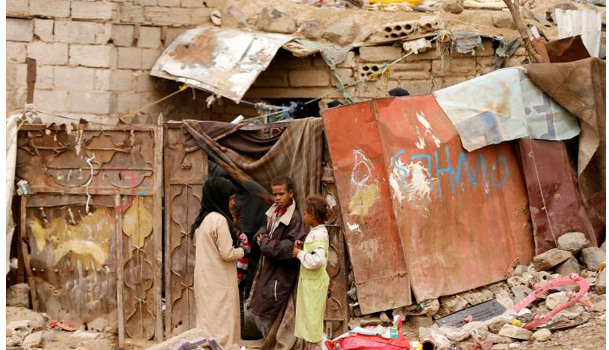 The World Food Program (WFP) warned that 18 million people in Yemen are food insecure, of whom more than 8 million are "food insecure" and depend entirely on foreign aid. 
According to the WFP, the rate of malnutrition among children in Yemen is among the highest in the world, and the current hunger rate is unprecedented and causes severe suffering to millions of people. "The humanitarian situation in Yemen is very fragile," The UN program said, pointing out that any disruption in vital supplies such as food, fuel and medicine could cause millions of people to die of starvation in Yemen.
More than 3 million pregnant, lactating women and children under the age of five need food support to prevent or treat malnutrition, and more than half of Yemeni households buy food in debt, up nearly 50 percent from pre-crisis levels. 
The US-Saudi coalition has been waging a war against Yemen for three years, encircling land and sea ports and preventing the movement of aircraft over Yemen. Last month its forces launched a major offensive against the port of Hodeidah, the only maritime outlet through which aid reaches those trapped in the country, but failed to control it.
Source: Al-Mayadeen