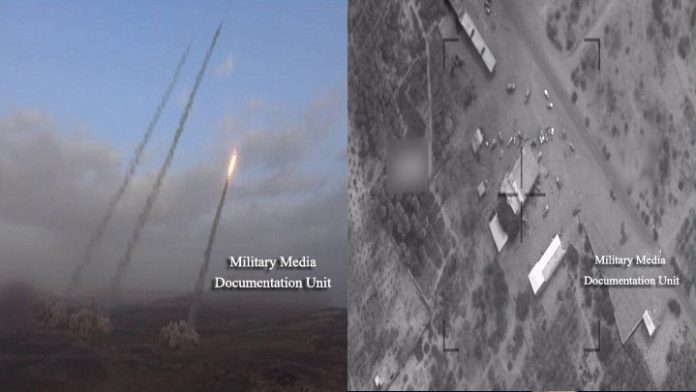 Al-Thawra Net
The Air Force and the Rocketry Force of the Yemeni Army and Popular Committees carried out Saturday night a joint offensive targeted gatherings of the invaders and mercenaries on the Western Coast front, a military source told Al-Masirah Net.
The official pointed out that the offensive operation included a squadron of drones and a barrage of ballistic missiles.
The source confirmed that the joint operation has caused panic and confusion among the Saudi Mercenaries, killing and wounding a number of them.
The official added that the joint operation came after careful monitoring, confirming that the operation was successful and hit its targets accurately.