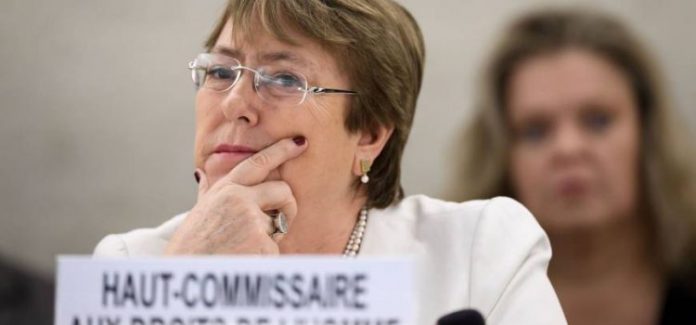 "They would have liked to get here. We didn't make conditions sufficiently correct to get them here," he said.
Reports on Monday said some 84 people have been killed in Saudi airstrikes and clashes around Yemen's strategic port city of Hudaydah since the failure of the peace talks.
The last round of Yemen peace talks held in Kuwait in 2016 in a bid to hammer out a "power-sharing" deal also fell apart after the Saudi-backed side left the venue.
Some 15,000 Yemenis have been killed and thousands more injured since the onset of the Saudi aggression on Yemen.
Saudi and UAE troops and their mercenaries are currently waging an offensive against Hudaydah, the entry point for some 70 percent of Yemen's imports including food and aid.
They began their assault in June despite warnings that it would compound the impoverished nation's humanitarian crisis.
Last month, a Saudi air raid hit a school bus as it drove through a market in the town of Dhahyan in northern Sa'ada, killing a total of 51 people, among them 40 children.
The kingdom admitted "mistakes" in the attack but insisted that the vehicle hit in the airstrike was a "legitimate target".
The attack prompted Human Right Watch to urge an end to all weapons sales to Saudi Arabia after it was revealed that a US-made bomb had been used in the attack.
The Saudi attack "on a bus full of young boys adds to its already gruesome track record of killing civilians at weddings, funerals, hospitals, and schools in Yemen," Bill Van Esveld, a senior children's rights researcher at HRW, said in a statement.
"Countries with knowledge of this record that are supplying more bombs to the Saudis will be complicit in future deadly attacks on civilians," he added.
This post originally ran on Alwaght News & Analysis