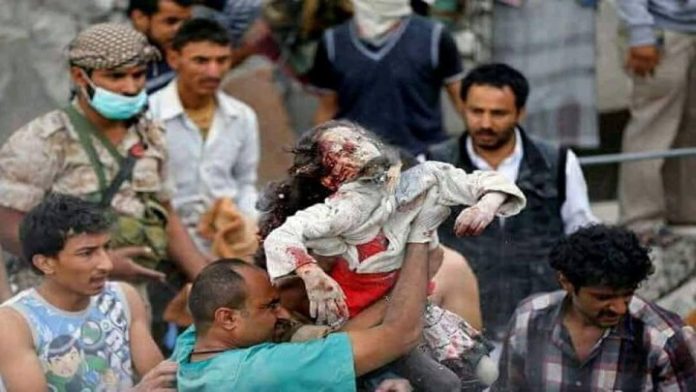 Thirty-five Yemeni and international NGOs  called for an "immediate cessation of hostilities" in Yemen, warning that 14 million people are "on the verge of famine "
International Federation of Human Rights, Action to Combat Famine, Care International, Oxfam and Médecins du Monde, as well as Yemeni organizations called to stop the war in a statement  .
""With 14 million men, women and children on the verge of famine (half of the country's population), it is time to move," the statement said.
The statement said "The humanitarian crisis in Yemen is man-made and a direct result of the warring parties and severe restrictions on access to food, fuel, imported medical supplies and humanitarian assistance.".
"We call on governments  to ensure unimpeded access to essential materials  including through the vital port of Hodeidah where people are trapped in renewed fighting in the past few days " the statement added
International relief organizations  called for safe corridors for civilians as fighting approaches two hospitals in the city of 600,000 people .