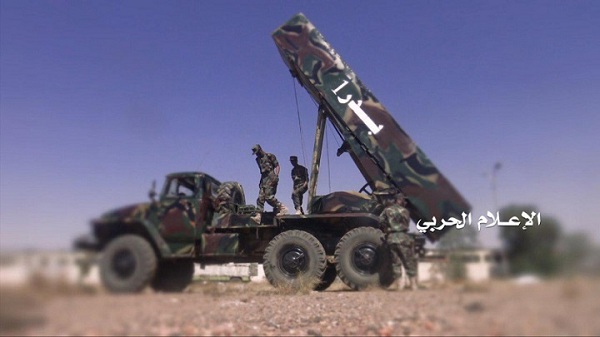 The rocketry  force in the army and  popular committees  fired a ballistic missile at a camp of the mercenaries in  Al-Jwaf junction .
A source in the rocketry  force told the Yemeni news agency (SABA)  that a mercenary camp at the al- Jwaf junction  was targeted with a ballistic missile Badr 1p .
The source confirmed that the missile hit its target accurately, leaving a number of dead and wounded in the ranks of the enemy .