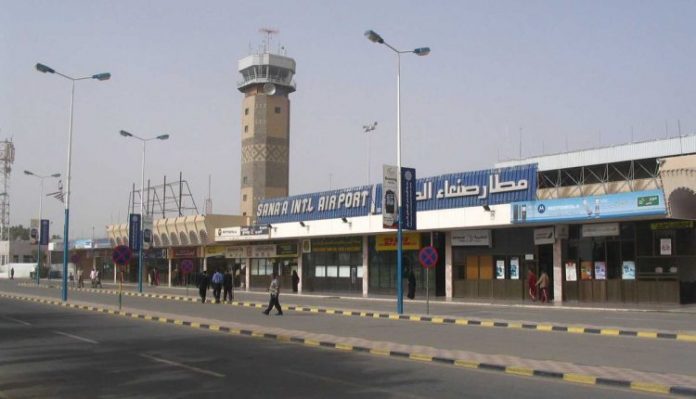 Al-Thawra Net
The Yemeni national delegation left Sanaa on Tuesday accompanied by UN Special Envoy to Yemen, Martin Griffiths, heading for Swedish capital city of Stockholm to attend the peace talks in the next few days.
The move came after the names of the members of the national delegation were announced.
The national delegation consists of eight members headed by Mohammed Abdulsalam, the spokesman of Ansarullah. The other members their names as the following:
1- Jalal al-Ruwaishan
2- Khalid Sa'id al-Dini
3- Abdul Malik al-Ajri
4- Ghaleb Mutlaq
5- Hamid Assem
6- Salim al-Mughalis
7- Ibrahim Omar Hajri
On Monday, Griffiths arrived in Sanaa to facilitate the evacuation of wounded Yemenis at Sanaa International Airport, and met with the head of the Supreme Revolutionary Committee, Mohammed Ali al-Houthi.
At least 50 Yemeni wounded people along with 50 companions and three doctors on Monday evening left Sanaa Airport on board an Ethiopian plane, in an UN-sponsored flight, for medical treatment abroad.