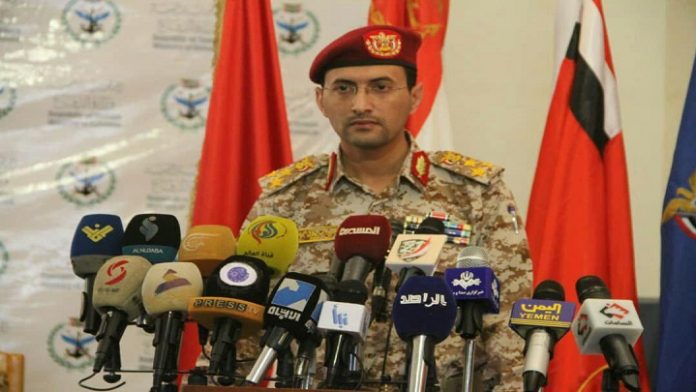 The spokesman for the armed forces, Brigadier General Yahya Saria'a said that the air force of the  aggression intensified its raids , as his mercenaries stepped up their military operations on a number of fronts at the time the national delegation arrived in the Swedish capital Stockholm and a day before the start of consultations .
The Brigadier  said in a statement to the Saba news agency that during the last 12 hours, the air force launched more than 60 raids, including 26 raids on the front of Nehim , nine raids on al-Durahmi in Hodeidah, causing damage to public and private property and the death and injury of many citizens .
He Pointed out that the enemy stepped up operations in the West Coast, where its mercenary tried to advance towards al-Durhemi district with several attacks lasted  for five hours .
The Brigadier said that the mercenaries attempts to advance in all fronts were stopped and suffered heavy losses in lives and equipments  . He also confirmed the readiness of the army and popular committees to stop all the attempts of the mercenaries in all fronts.