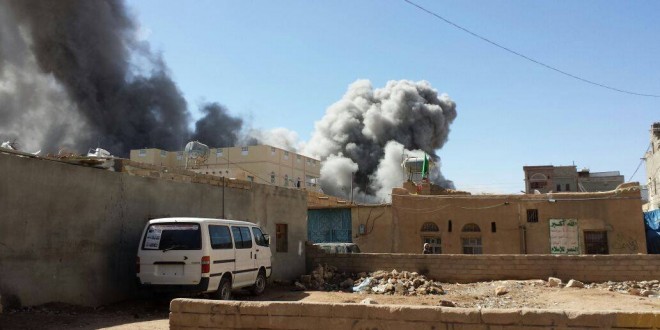 The mercenaries of the US-Saudi aggression continued to violate the cease-fire agreement in Hodeidah province, while the warplanes launched a series of raids on a number of provinces in the past 24 hours.
A security source told SABA that the mercenaries of the aggression shelled with artillery and machine guns the streets of Sana'a and fifty and different areas of the July 7 residential area in the city of of Hodeidah.
A military bulldozer for the invaders and mercenaries  created in fortifications at Kilo 16 and south of al-Durahmi.
The source confirmed the death of a citizen and the injury of another by air raids on Kushar district  in the province of Hajjha, and launched four raids on Harad and Midi districts.
The source pointed out that the  aggression launched two raids on the directorate of Mujz, and targeted with  six raids several areas of the directorate of al-Zaher in the province of Sa'ada . Different areas at  Razih border directorate were targeted with more than 100 missiles.
The source pointed out that the warplanes launched five raids on the directorate of Qafla in the province of 'Amran, and a raid on the directorate of Sarawah in the province of Marib.