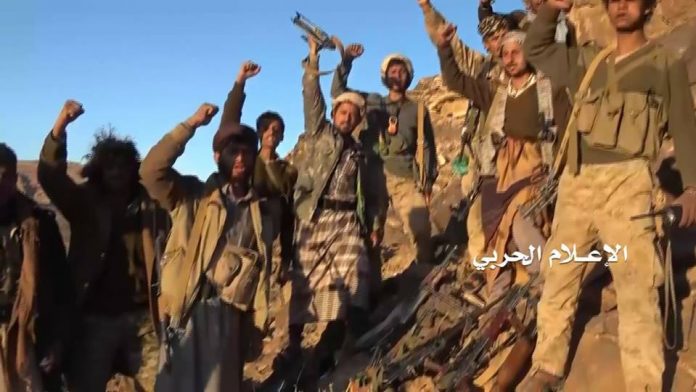 The army and the popular committees  regained control over a number of positions where the mercenaries of the Saudi aggression mercenaries are based.
A military source said that units of the army and popular committees carried out a qualitative attack on the enemy positions in the area of Dhahra directorate of al-Khap and Shaf, ended with the complete control of the positions.
The source confirmed that the mercenaries of the aggression suffered significant human and material losses during the offensive operation of the directorate of al-khap nd Shaf.