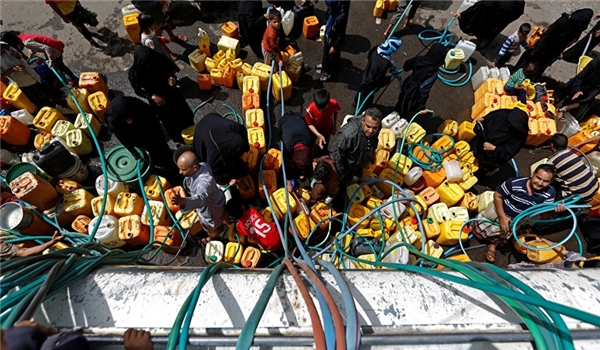 Potable water has become increasingly hard to come by in Yemen since the war started in 2015, highlighted by the nation's cholera outbreak.
According to the UN, two-thirds of the population of the war-torn country do not have access to safe drinking water, Middle East News reported.
Thousands of civilians have been killed, while thousands more have been injured. Collapsed infrastructure coupled with a partial blockade has also deprived most of the population of clean water and proper healthcare, while unleashing the worst cholera outbreak in modern history.
International aid agencies have asked for more help, as well as a long-term political solution, but millions of Yemenis are struggling as the conflict continues.
Save the Children, a charity, has reported that more than 84,700 children under the age of five may have starved to death in Yemen since the Saudi regime and a coalition of its allies launched the brutal war on the already-impoverished nation.