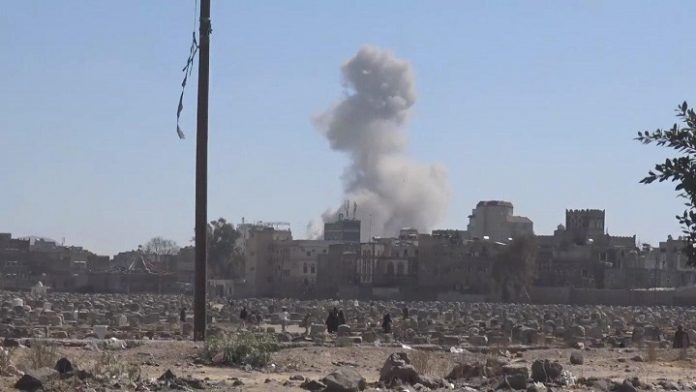 The forces of aggression and mercenaries continued to breach the cease-fire agreement in Hodeidah province, and also a number of provinces were targeted by Saudi artillery and rocket fire and raids by the Saudi enemy during the last 24 hours.
A security source told the Saba news agency that the mercenaries launched intensive bombardment with artillery and various machine guns towards the north and east of the city of al-Druhemi in the province of Hodeidah.
The invaders and the artillery mercenaries targeted different areas near the Union Hotel in the July 7 residential area.
The source pointed out that a rocket bombardment and an intensive Saudi artillery targeted the villages in the directorate of Baqam, Sa'ada province.
The source said that the Saudi warplanes   launched three raids on the directorate of al-Mtoun in Al-Jawf province, and a raid on the directorate of Sarawah in Marib.
The warplanes targeted with seven raids the areas of Harad and Midi in the province of Hajjah.