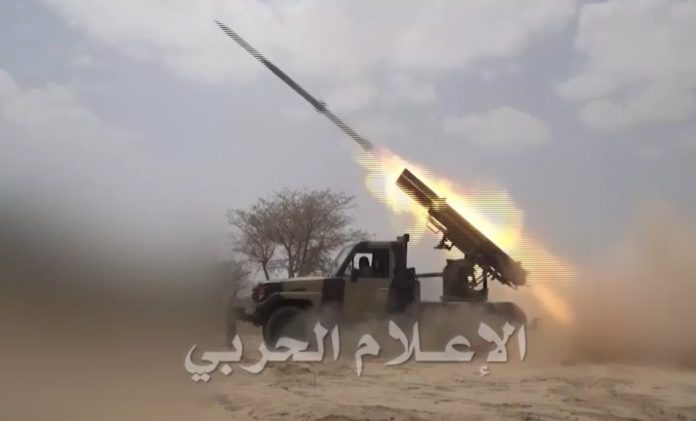 The rocketry and artillery force in the army and  popular committees bombed gatherings of Saudi soldiers and mercenaries in Najran sector.
A military source in Najran said that rocketry force targeted with a homemade "Zilzal 1" missile a gathering of Saudi soldiers in Akefah complex.
The source confirmed that the missile hit its target, leaving dead and wounded among the Saudi soldiers.
The source pointed out that the artillery of the army and the popular committees bombed gatherings of the aggression in the desert of the al-Baque  off Najran, while the rocketry force targeted with Katyusha rockets  gatherings of mercenaries in al-Khdra port, causing direct injuries.