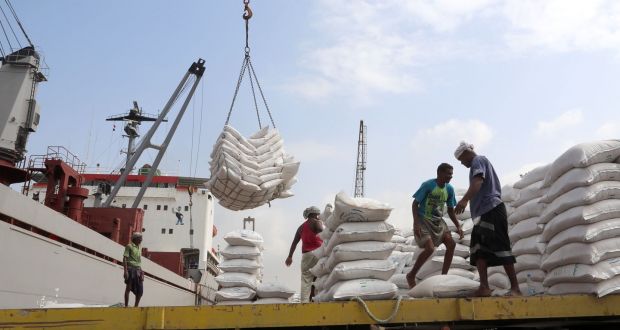 The United Nations Children's Fund (UNICEF) urged Yemeni parties to ensure a redeployment in the strategic city of Hodeidah.
The Regional Director of the Organization in the Middle East and North Africa, Khairat Kabalari  said in a statement, where he welcomed the recent agreement to begin the mutual redeployment of troops from the ports of Hodeidah.
He urged the warring parties to ensure that this long-awaited step makes positive changes for children in Hodeidah and throughout Yemen. He called for unimpeded and continuous humanitarian access to the 135,000 children still in the city.
The UN official called on all parties to implement the Hodeidah Agreement and reach a national-level cease-fire under the leadership of UN Special Envoy Martin Griffith.