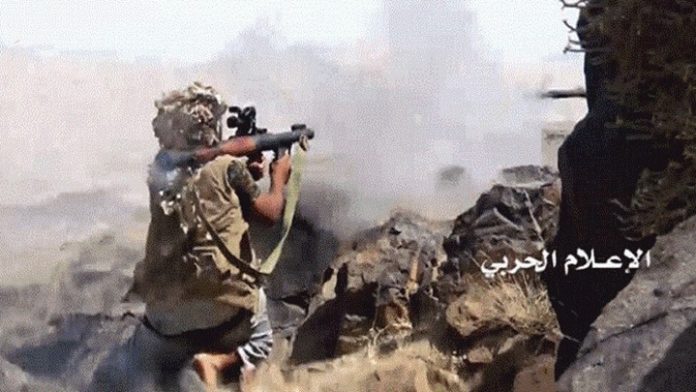 Al-Thawra Net
The Yemeni Army and Popular Committees, on Wednesday, launched a large-scale attack on the sites of Saudi-mercenaries in Al-Jawf province, a military source told  Saba News Agency.
According to the source, the offensive took place in Al-Helo, Al-Gorfah and Al-Baidha Fronts in Al-Masloob district.
The source confirmed that the Army and Committees had inflicted the Saudi-mercenaries losses on lives and equipment.
Earlier in the day, a military vehicle of the Saudi-mercenaries was destroyed in Astor Front, Khub Wa Al-Sha'af district, killing all its crew members.