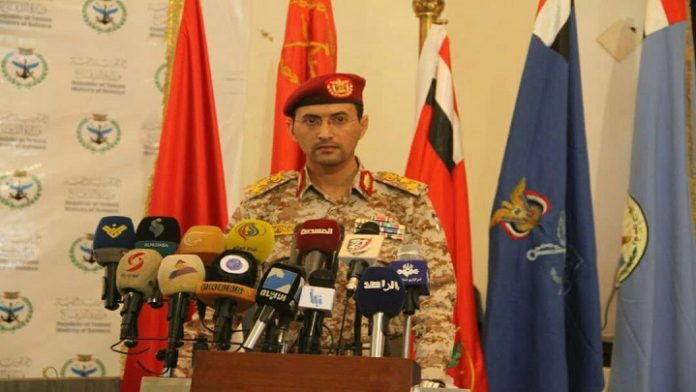 Al-Thawra Net
Spokesman for the Yemeni Army Brig. Yahya Sarie on Thursday said that Saudi-led aggression coalition forces and their mercenaries did not commit to the implementation of first phase of the redeployment plan in Hodeidah province, committing 505 violations during the last 48 hours.
In a statement to Yemen News Agency (Saba), the spokesman held the aggression and its mercenaries responsible for the obstruction of the implementation of Sweden Agreement.
Brig.Sarei called on the United Nations and its Special Envoy to take a firm stand towards the non-compliance of the aggression forces and their mercenaries with the agreement and the Security Council resolution and towards their continued violations, military escalation and further massacres against innocent children and women.