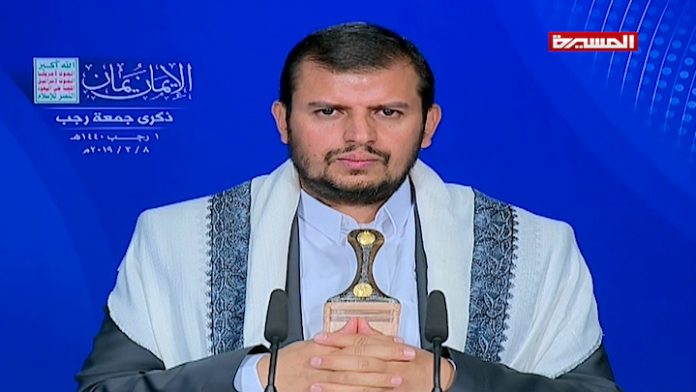 Al-Thawra Net
The Leader of the Revolution, Sayyid Abdul-Malik Badreddin al-Houthi, has warned against the danger of two things threatening the faith of Yemeni identity: distortion and deviation.
The move came during his speech on the occasion of First Friday of Rajab 1440, aired on Friday night.
Sayyid Abdul-Malik al-Houthi stressed that the distortion is represented by takfiri forces that move under the title of faith, but offer a different character.
"Distortion and deviation of faith and identity are the greatest risks, as they spread hatred into religion and target moral values and overall human principles," he added.
"They both are used to control man and control nations. Saudi Arabia, for example, is adopting and financing both," Sayyid Abdul-Malik Badreddin al-Houthi spoke.
He further stressed that the most important thing that has been established by the identity of faith is the attitude of the Yemeni people since the emergence of Islam from the age arrogance, and the tendency towards the victory of truth and adherence to freedom.
"Takfiri forces are working to separate the original faith identity of the Yemenis and link them to the Wahhabi and Takfiri movement, which is hostile to the [Yemeni] nation," the Leader of the Revolution concluded.