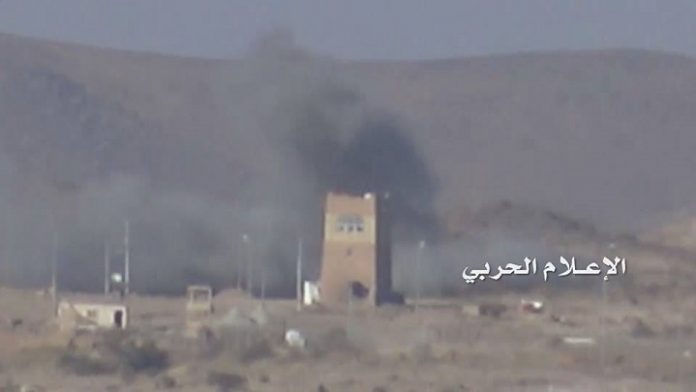 Al-Thawra Net
The Yemeni Army and Popular Committees carried out a large attack,  on Sunday, on sites of Saudi-mercenaries in Najran in Al-Tala, killing and wounding a number of them and destroying military equipment, a military source told  Saba News Agency.
According to the official, The Engineering Unit of the Army and Popular Committees has also destroyed a military vehicle loaded with Saudi-mercenaries in Al-Beqa desert across from Najran, killing and injuring those aboard.
Earlier in the day, the Artillery Unit of the Army and Committees targeted gatherings of the Saudi army and mercenaries in Al-Hammad, causing direct casualties.