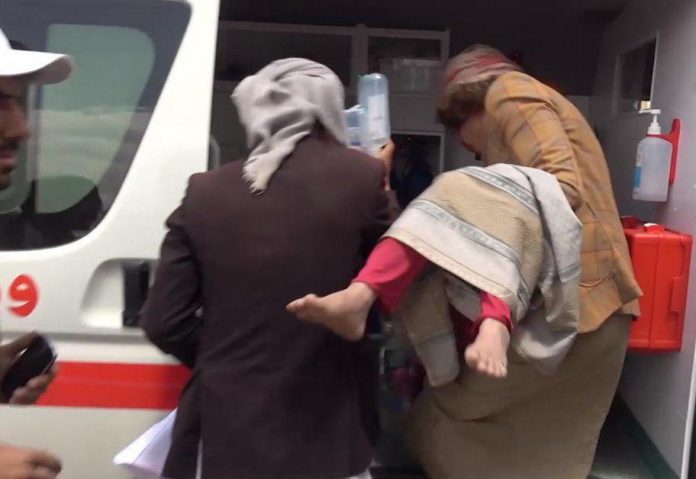 Al-Thawra Net
Saudi-led aggression coalition warplanes have launched several air strikes on civilian targets in the Yemeni capital Sanaa, causing several casualties.
The coalition committed a new massacre, by targeting the Al-Ra'ai's school in Sawan district, in the east of Sana'a.
Eyewitnesses told " Al- Thawra Net " that 11female students were killed and 34 others injured in an initial toll. Some of the wounded were reported in critical condition.
The pressure of explosion hit the gas depot of the school and destroyed the glass windows, which contributed to the increased amount of casualties among the female students present.