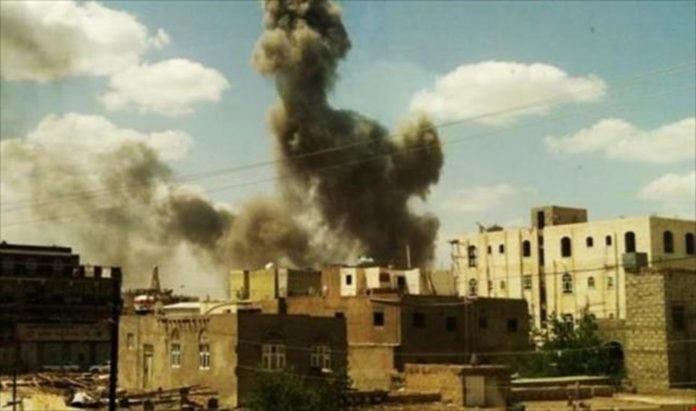 Saudi aggression continues its raids on a number of provinces, causing material damage to property and the destruction of Hodeidah in the context of violating the cease-fire in the province.
A security source in Hodeidah said on  that a girl was killed and her brothers were injured after the forces of aggression attacked them with Katyusha rockets in the mountainous area of ​​the directorate of al-Tahita.
The mercenaries of the aggression targeted the city of al-Druhami with 10 artillery shells and machine guns on a continuous basis. They also used automatic weapons  on various residential areas in the city of al-Durahemi.
The different areas of the city of Hodeidah was bombed by  artillery and medium shells by the mercenaries of the aggression.
In the capital Sana'a, a security source said a huge fire broke out in a plastic factory east of Al Thawra Stadium in the capital due to three raids of aggression .
The source added that the aggression carried out a raid on the house of Yahya al-Qadimi near the educational channel in the directorate of Al Thawra, which led to the injury of a number of citizens and a large destruction in the house and damaged neighboring houses.
In Sa'ada, a citizen was injured by the Saudi border guards in the border directorate of Manabah, while the villages in the same area were bombed by  rocket and a Saudi gun.