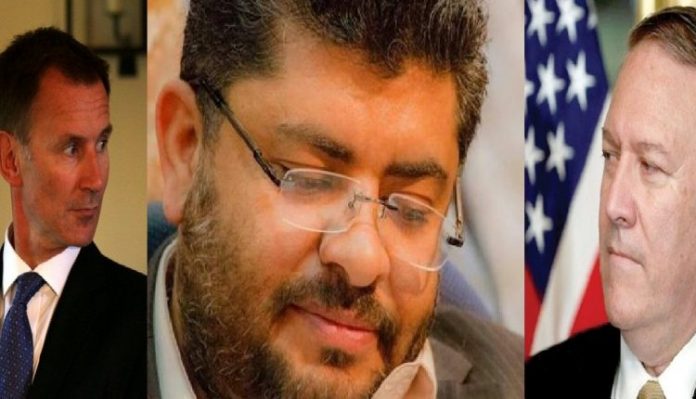 Al-Thawra Net
Chairman of the Supreme revolutionary committees  Council, Mohammed Ali Al-Houthi, on Sunday called on free Arabs, Muslims and the world to participate in a campaign to reject the summit called by Saudi Arabia, considering the summit as "a Saudi conspiracy on the issues of the Arab and Islamic nation."
"We call upon all free people to refuse the bloodshed of Yemenis by rejecting the Saudi conspiracy summit and by participating in the Twitter open campaign,"  Al-Houthi said in a tweet hours after announcing the Saudi call.
"This is a summit to conspire on the issues of the Islamic nation and to sell the Palestinian cause or to work on tailoring the deal of the century," Al-Houthi added.
Saudi Foreign Ministry on Saturday announced that King Salman bin Abdulaziz had invited Arab leaders to convene urgent summits in the city of Mecca on May 30 to discuss ways to "enhance the security and stability in the region."
An official source at the Saudi Foreign Ministry said that the Saudi monarch had called the meetings due to "grave concerns" about recent attacks on commercial vessels off the coast of the United Arab Emirates and Ansarullah's drone strikes on oil pumping stations in Saudi Arabia.