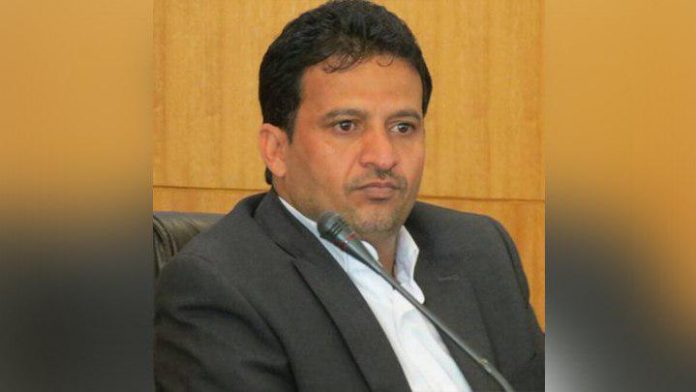 Al-Thawra Net
Deputy Foreign Minister in the national Salvation government, Hussein al-Izzi, has warned for serious consequences of any thwarting of the Hodeidah agreement.
The redeployment of Yemeni troops, which began Saturday, was "an attempt by the political leadership to win peace and safety of navigation at sea and respect for the world's interests," Hussein al-Izzi told Al-Thawra Newspaper in an interview on Saturday.
"It is a good incentive to revive the peace and a message to expose the side of the conflict that is obstructing the peace process," he added.
He stressed that "A failure of the Hodeidah agreement would lead to great risks and suffering that will certainly not be confined to our people or to our country."
"The redeployment step comes in the context of the leadership's keenness to implement the Stockholm Agreement on Hodeidah," the Deputy Foreign Minister added.
He further noted that "this step stems from the sincere keenness of the leadership to alleviate the suffering of our faithful people, as well as to adhere to everything that would help trigger the peace process," he said.
Hussein al-Izzi concluded that the redeployment step would be a good incentive to revive the peace process and give all peace-loving people in the world support.
He expressed his hope that" "more pressure on the side of the invaders will force them to fulfill their obligations and abandon the methodology of intransigence and disruption."