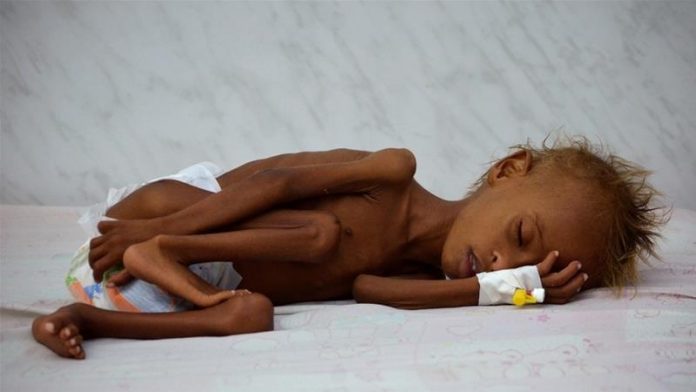 Food and Agriculture Organization of the United Nations said that more than 50 million people are suffering from "undernourishment" in the Near East and North Africa region, where several countries face conflict.
"" Conflicts and crises have been exacerbating since 2011, threatening the region's efforts to achieve sustainable development goals 2030, including the elimination of hunger," FAO said in a statement.
About 24.1 million Yemenis, more than two-thirds of the population, need assistance by the United Nations figures, which is constantly talking about the worst humanitarian crisis in the world.
"The impact of conflicts is to disrupt the production of food and livestock in some countries and thus affect the availability of food throughout the region," FAO Assistant Director-General and Regional Representative Abdel Salam Ould Ahmed said
FAO called to support the shift from subsistence agriculture to diversified commercial production systems.
It also urged countries to enable farmers to better access markets, encourage investments in agriculture, transfer of technology and other innovations, and manage water resources more efficiently and effectively.