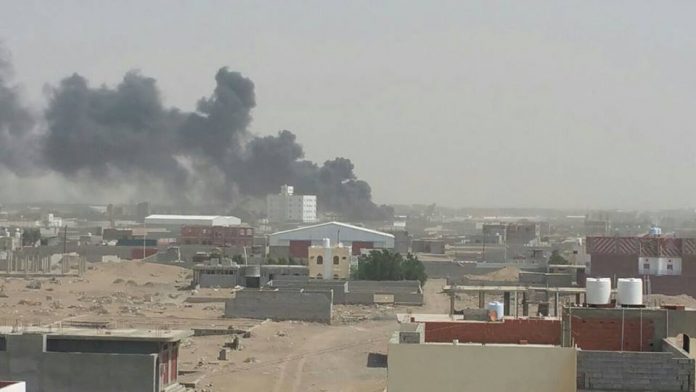 Al- Thawra Net
The Saudi-led aggression forces and its mercenaries continued to violate the ceasefire agreement in Hodeidah province and launching several air strikes on Saada province over the past 24 hours.
In Hodeidah, the coalition-backed mercenaries targeted several areas in Hodeidah city using dozens of artillery shells and various machine guns.
They fired artillery shells and using light and medium gunfire towards "al-Wahyeen and Al- Etihad hotels" and Al-Dabayani Neighborhood in the 50th Street
According to the source, the mercenaries fired over 64 artillery shells on al-Za'afran, Mahel Al-Sheikh villages and Sabha company in the Kilo 16 area of Durahymi district, causing damage civilians' properties.
Furthermore, the aggression forces fired 22 artillery shells the farms and properties of citizens in the villages of al-Koei, al-Shajan and al-Khabatiya of the same district, leaving material l casualties.
In Saada, the US-backed Saudi-led aggression forces launched six air strikes on various areas of  Kitaf district and four other air strikes  on Baqim district