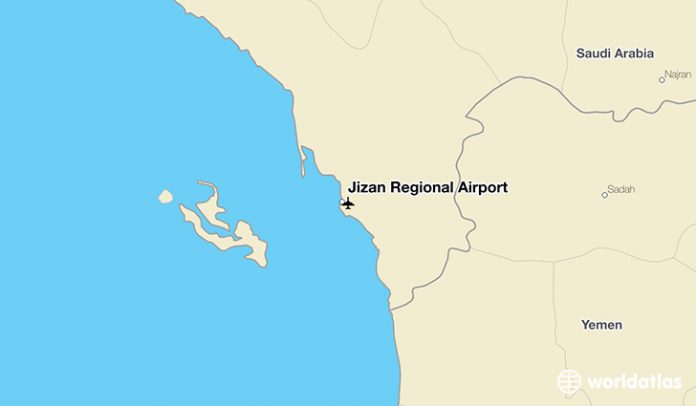 Al- Thawra Net
The Yemeni army has launched a series of aerial attacks on Saudi military locations in Jizan airport.
A series of drone attacks were carried out against Jizan military airport, in the southwest of Saudi Arabia, according to a military official reporting to  Saba News Aagncy.
According to the official, the Yemeni Air Force carried out several aerial attacks, using Qasif-K2 drones.
"The aerial attacks on the Jizan airport have targeted the Saudi-led coalition unmanned aerial vehicles' locations and stations that have been involved in the aggression against Yemen," the official said.
"The aerial attacks come after the countries of aggression have turned the Jizan airport into a military base for waging the aggression against Yemen," he added.
The attack on the Jizan airport is the second of its kind in about two weeks. On May 26, the Yemeni army announced it had attacked a hangar of warplanes in the same airport, also using Qasif-K2 drone strikes.