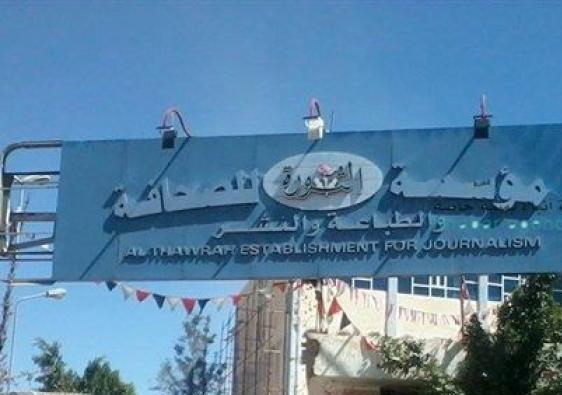 Al- Thawra Net
Al-Thawra Foundation for Printing and Publishing on Saturday condemned the continuation of Saudi-led aggression coalition in targeting media cadres and institutions, the most recently the killing of director Fayez al-Shamiri of Yemeni Satellite Channel by an airstrike on the capital Sana'a.
In a statement obtained by Yemen Press Agency, the foundation said the US-backed Saudi-led aggression attack on al-Shamiri is part of a series of horrific crimes committed against the Yemeni people.
The stamen stressed that the deliberate targeting of media professionals in Yemen reflects the dissonance of the aggression forces from all values, charters and laws that criminalize the targeting of media professionals.
It called on the International Federation of Journalists (IFJ), all media unions and bodies to condemn violations committed by the Saudi-led coalition aggression in Yemen.
It also expressed deepest condolences and sorrow to the family of Martyr Al-Shamiri and confirmed to continue the battle against the aggression until victory is achieved.