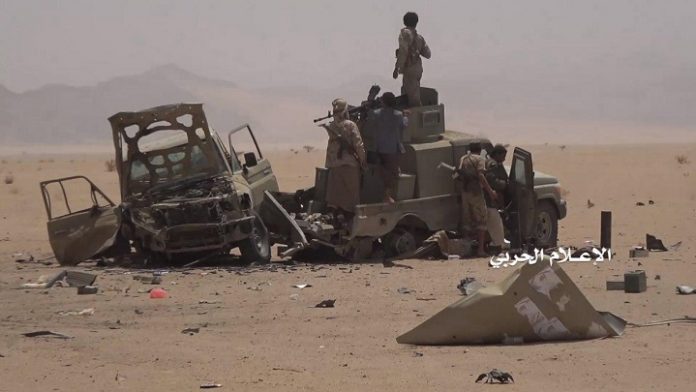 A number of Saudi aggression mercenaries  were killed and wounded and military vehicles were destroyed by fire of the army and  Popular Committees in al-Bayda province.
A military source confirmed that units of the army and  popular committees stopped an attempt to advance by the coalition forces in the front of the Ghanya and caused a number of dead and wounded and the destruction of military mechanism.
The source pointed out that the engineering unit destroyed a military vehicle and killed and injured  its crew in the same front..