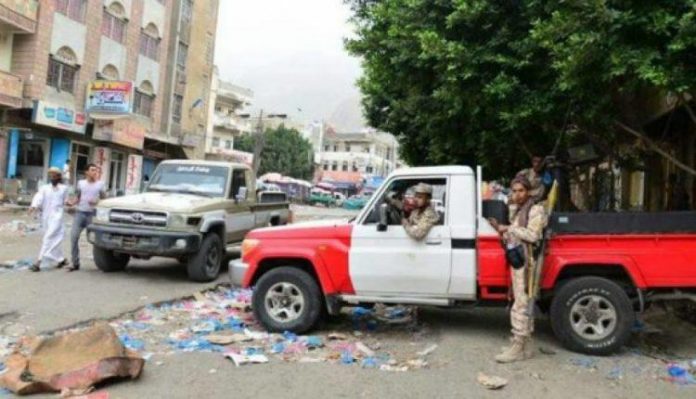 Al- Thawra Net
At least two gunmen were killed and four others wounded, three of them being members of the pro-Saudi Security Committee of the Islah Party, in clashes in Taiz province, southwest Yemen, local sources reported.
According to the local sources, the so-called Security Committee of the Islah party in Taiz, conducted a second military campaign against elements of the so-called Abu al-Abbas Brigades.
These brigades, which are supported by the United Arab Emirates, were targeted in the area of Al-Barara after they had stormed a police station.
The sources pointed out that Khaled al-Rimi, one of Abu al-Abbas's leaders, ambushed the military campaign in the area of al-Barara, followed by clashes. The conflict left Hassan al-Rimi, the brother of Khaled, dead and two other wounded.
"One soldier was killed and two others were injured by Islah Party militias," one of the sources said
Earlier, unknown gunmen attacked the police station of al-Barara, and it is believed that Abu al-Abbas is behind the attack. The brigades had also had taken control of the station and arrested several soldiers and police officers.
According to the sources, the Security Committee of the Islah Party in Taiz city plans to send large military reinforcements in order to restore the police station to its control and arrest those who are outlawed.
Taiz has seen extensive conflict between pro-Saudi Islah militias and the pro-Emirati brigades of Abu al-Abbas