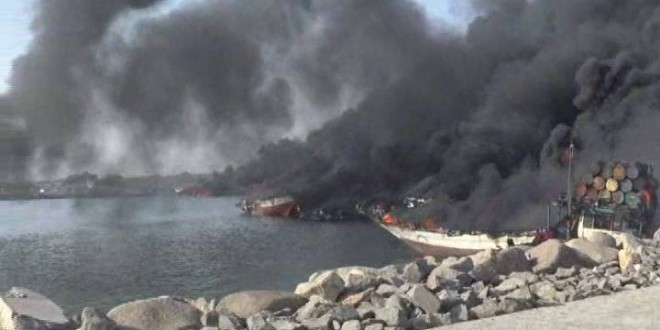 Human Rights Watch on Wednesday accused the Arab coalition of launching deadly attacks on Yemeni fishing boats that have left dozens dead since 2081.
The organization said in a report that the naval forces of the coalition led by Saudi Arabia has carried out at least five fatal attacks on Yemeni fishing boats since 2018.
It said coalition warships and helicopters were involved in attacks that killed at least 47 Yemeni fishermen, including seven children, and detained more than 100 others, some of whom were tortured in Saudi custody.
Priyanka Motaparthy  a senior researcher in the Emergencies division of Human Rights Watch said"Coalition naval forces have repeatedly attacked Yemeni fishing boats and fishermen without making sure they are legitimate military targets."
"Killing the fishermen, even though they were waving white fabrics, or letting the crew of the wrecked boats sink, are war crimes " she added.
The organization said it had met with survivors, witnesses and sources familiar with seven attacks on fishing boats six of them were in 2018 and one in 2016.
At least 115 fishermen, including three children, have been held in Saudi Arabia for 40 to more than two and a half days, according to the organization.
The organization quoted seven former detainees that the Saudi authorities tortured and mistreated the fishermen and crew members arrested, and prevented them from contacting their families, lawyers and representatives of the Yemeni government.
"The Saudi-led coalition has consistently failed to investigate alleged war crimes and other unlawful attacks, including those targeting fishing boats, Human Rights Watch said.