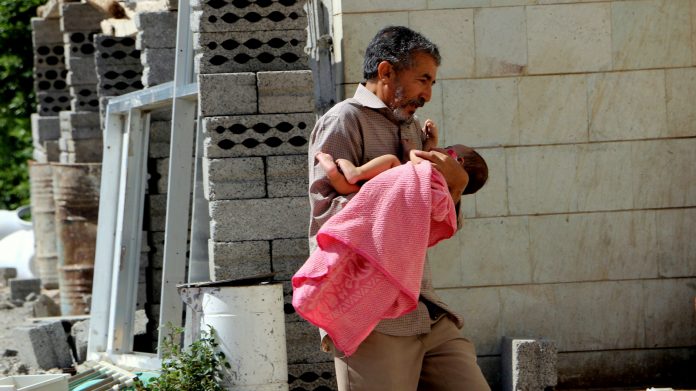 Almost one year after a United States-supplied bomb killed 40 boys on a bus in Yemen, the death toll of children in the war-torn country continues to rise.
Humanitarian agencies said international arms sales are fuelling the conflict and have urged Australia and US governments to immediately halt weapons exports to Saudi Arabia and the United Arab Emirates.
Oxfam's Yemen Country Director Muhsin Siddiquey said the amount of children killed in the past year is equivalent to another eight buses being hit.
"The world was rightly appalled by an attack that took the lives of so many young, innocent school children. Yet almost one child a day has been killed in the year since and violence remains a daily threat for Yemenis, alongside the struggle against hunger and disease," he said.
Just last week an attack on a market killed at least 10 civilians, including children, in Sa'ada while in Taizz, five children were injured by shelling.
The international community is coming under increasing pressure to stop selling arms to Saudi Arabia and other members of the coalition.
Oxfam Australia is also calling on the Australian Government to provide further humanitarian aid for the response.
The UN has estimated that if the war continues until 2022, more than half a million people will be killed by fighting, hunger and disease.