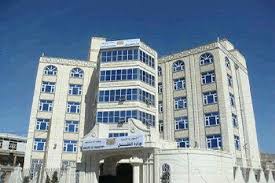 Al- Thawra Net
The Ministry of Transport in the National Salvation Government announced the readiness of all its institutions and bodies to receive land, sea and air flights.
The ministry said in a statement on Sunday "the responsibility and the suffering of the Yemeni people and the difficulties imposed by the aggression that impede the movement of citizens and goods between governorates and abroad as a result of the siege and bombing of airports and roads.
The Ministry of Transport in the capital Sana'a confirms its readiness to receive all flights.
The ministry pointed out the recent actions of mercenaries to serve their projects, which led to increasing obstacles and suffering for the Yemeni people