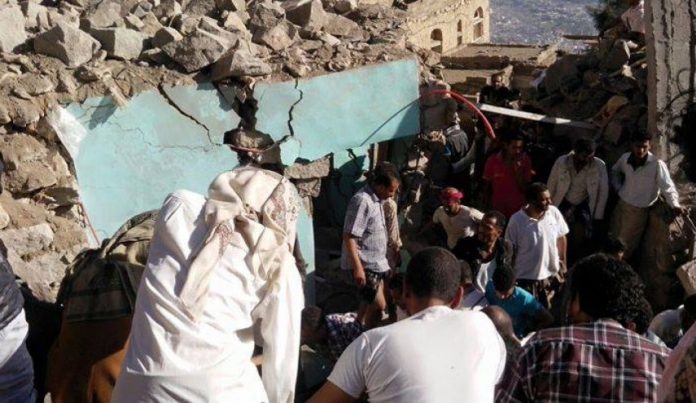 Invaders and mercenaries targeted residential neighborhoods in Hodeidah province and the US-Saudi aggression warplanes  launched raids on Dhamar and Hajjah governorates during the past 24 hours.
A security source told the Yemeni News Agency (SABA) that the mercenaries targeted with  nine artillery shells and machine guns scattered neighborhoods of the city of Hodeidah.
The  invaders and its mercenaries bombarded with artillery and machine guns on the besieged city of Duraimi.
The source said that the war aggression warplanes  launched a raid on the camp of Samah east of the city of Dhamar, and two raids on the Directorate of Harad in the  province of Hajjah.