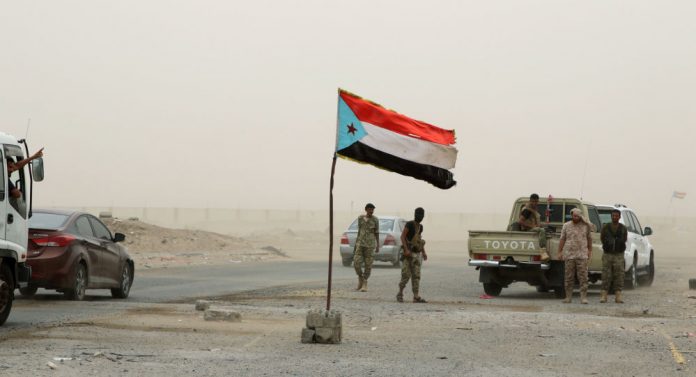 Saudi aggression warplanes bombed positions for the Southern Transitional Council in Aden province.
A Yemeni military source told the "Sputnika" agency  that the coalition aircraft targeted with at least two raids Palace Maishiq in the Directorate of Sira and Jabal Hadid in the Directorate of Khormksar east of Aden.
The source added that the coalition warplanes dropped  leaflets on different parts of the city of Aden.
The aerial bombardment came hours after the coalition announced a ceasefire between the warring parties in Aden.
The infighting between the Southern Transitional Council backed by UAE and Hadi forces left 40 citizens killed and 260 wounded according to United Nations statistics.