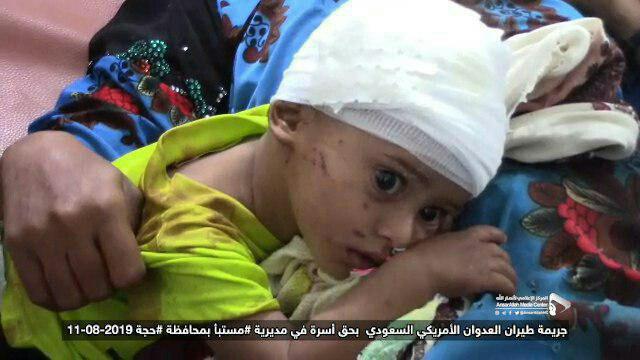 Al- Thawra Net
The Shura Council on Tuesday condemned the continuation of Saudi-led aggression coalition in committing massacres against the Yemeni people, the latest of which was the horrific crime on Sunday against a family in Mastaba district in Hajjah province.
The Council said, in a statement, that the crime, which took place on the first day of Edi al-Adha and left 27 dead and wounded, including children, reflected the insistence of the aggression coalition on assassinating childhood in full view of the international community.
The Shura Council's statement held the United Nations, the Security Council, the Human Rights Council and the international community responsible for the crime because of their silence and disregard of targeting civilians and the daily war crimes committed by the aggression coalition.
The Council called for the formation of an independent commission of inquiry into this crime and other crimes committed by the aggression coalition against the Yemeni people.