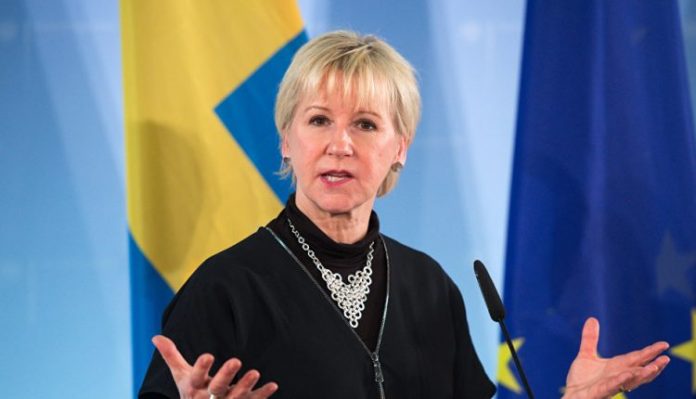 Al- Thawra Net
Deputy Prime Minister of Sweden, Margot Wallstrom is to tour a number of Arab countries in a bid to broker a settlement of the Crisis in Yemen, the Swedish foreign ministry said on Friday.
"Wallström will visit Saudi Arabia, the UAE, Oman and Jordan between August 31 and September 4 to hold a number of meetings on bilateral and regional issues with a focus on the Yemen crisis," the statement said.
The statement also said that the minister intends to meet with UN officials to discuss the situation in the region,
Wallström said in a press statement on the eve of her tour: "I will talk to as many people as possible who can influence the situation," saying that Sweden "has the confidence of the parties" and therefore should try to advance the peace process forward.
"The fragile agreement reached in Stockholm must be upheld. We feel a special responsibility… We hosted the talks and contributed in different ways. It is our responsibility to try to ensure that this agreement is implemented," she concluded.