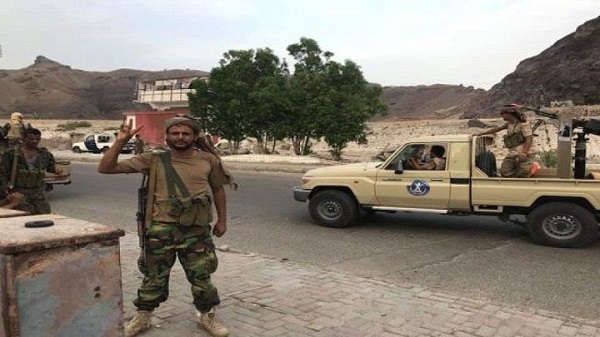 The militia of the Transitional Council loyal to the UAE occupation  forces took control of most of the camps of the government of the so-called legitimacy in the province of Aden after violent clashes that lasted for days in which dozens of victims, including civilians were killed.
Local sources confirmed the escape and the surrender of the government of the so-called legitimacy and that the Saudi armored vehicles left the area of ​​Maasiq near the presidential palace in Crater district.
Earlier, the "Transitional" forces said they had taken control of Badr camp, the most important camps of the mercenary government.
The UAE Transitional Council announced the fall of the headquarters of the Third Brigade Presidential protection camp  by the forces loyal to Council and that these forces deployed in different parts of the vicinity of the brigade.