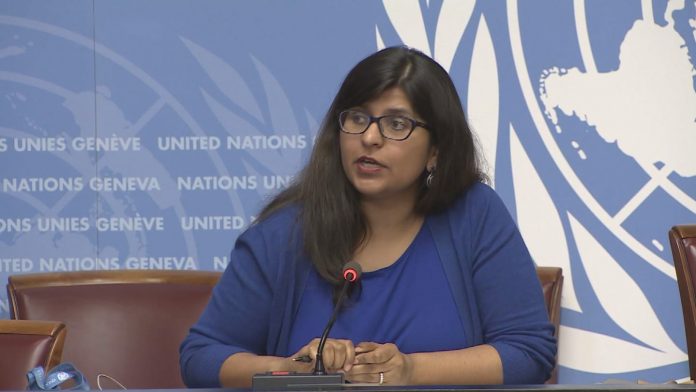 The United Nations Office for Human Rights said that units of the so-called "security belt" are behind the regional campaign motivated by regionalism, which resulted in the deportation of hundreds of Yemenis under the pretext of revenge for Abu al-Yamamah.
A spokeswoman for the office, Ravina Shamdasani, said in a statement that units belonging to forces known as the "security belt" supported by the United Arab Emirates were behind the abuses.
"We have received information from various sources about arrests, arbitrary detentions, forced displacement, physical assaults and harassment, as well as looting and sabotage by security forces against hundreds of northerners," it said in a statement.
The statement added that according to information received, security forces "searched hotels and restaurants, stopped people asking them for their identities" and arrested people from northern Yemen.
The UN Office for Human Rights stressed that "arrests and forced displacement are a violation of international law".
More than 2,400 citizens have been humiliated, over 1,700 shops burned and damaged  and more than 1,700 shops closed, according to statistics from the Southern Media Center.