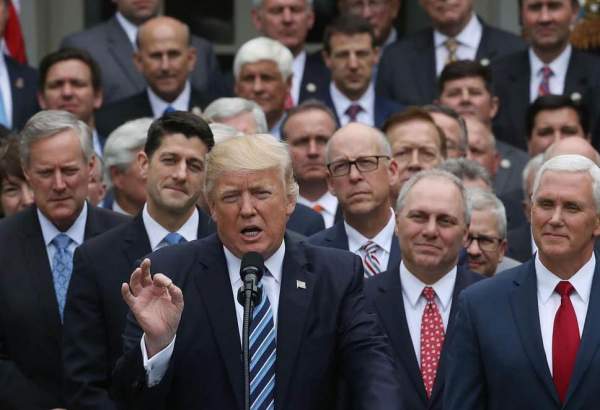 The United States is reportedly planning to initiate direct talks with Yemen's Houthi Ansarullah movement in a declared bid to end the protracted war in the impoverished country.
The Wall Street Journal cited American officials familiar with the plans  saying in a report on Tuesday that the administration of US President Donald Trump was looking to prompt Saudi Arabia into taking part in the talks with Ansarullah  leaders in Oman to broker a ceasefire in Yemen.
The US plan to open direct negotiations with the Ansarullah comes at a time when fears of broader regional war are growing, according to WSJ.
France, the United States, the Uinted Kingdom and some other Western countries have faced criticisms over arms sales to the Saudi Arabia and the UAE, whose aggression against Yemen has affected 28 million people and caused what the United Nations calls "one of the worst humanitarian crises in the world". According to the world body, Yemen is suffering from the most severe famine in more than 100 years.