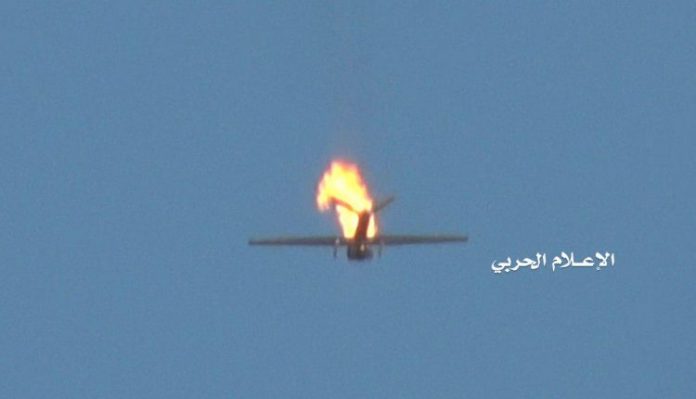 Al- Thawra Net
The Yemeni army air defenses on Friday downed a spy plane belonging to Saudi-led coalition forces in Hajjah province, northern Yemen, an army official said.
The aircraft was shot down in the west of Maboutha Mountain in al-Mazraq area of Haradh district, according to the official.
On Tuesday, the air defenses managed to bring down an American MQ9 military drone in the sky of Dhamar province.
Earlier in August, a spying aircraft of the coalition was downed by the Yemeni aid defenses in the east of Jahfan in Jizan region.