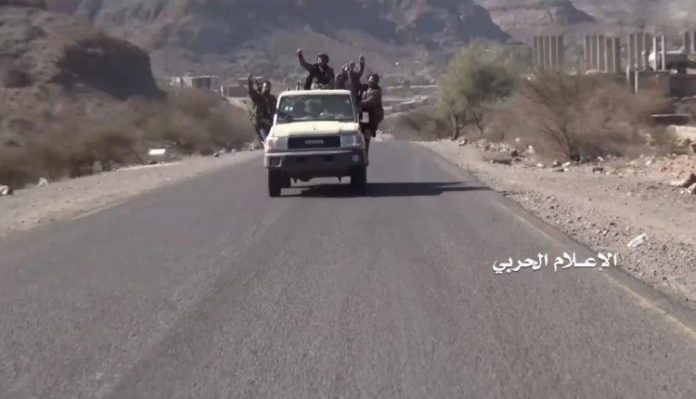 Al- Thawra Net
The Yemeni army and Popular Committees have on Thursday liberated several military sites that were under the control of Saudi-led coalition forces in Dhalea province, a military official told  Saba News Agency.
The Yemeni forces managed to cleanse and retake control of several positions in al-Azareq front after a successful operation, the official explained.
He added that the attack resulted in many dead and wounded in the ranks of the coalition mercenaries, while the rest of them fled, leaving the bodies of their fallen colleagues behind, in addition to large amounts of military equipment .