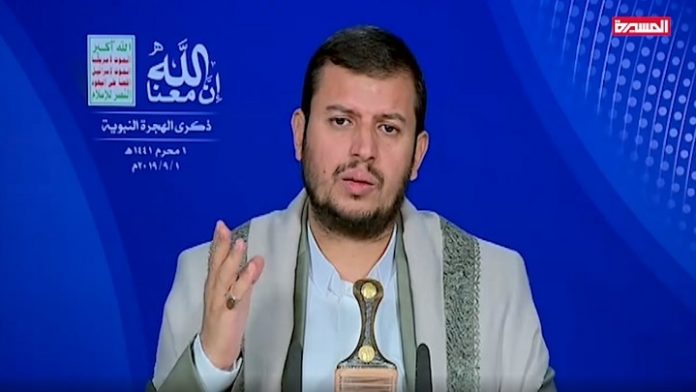 Al- Thawra Net
Leader of the Yemeni Revolution Sayyed Abdulmalik Al-Houthi congratulated the Yemeni People by the fifth anniversary of the victory of the blessed popular revolution of September 21st, which was one of its most important achievements of liberating our people from foreign tutelage and restoring their right to independence, sovereignty and freedom.
The Move Came in a statement he issued on Saturday on the fifth anniversary September 21st revolution.
Sayyed Abdulmalik stated that the result of the sacrifices, patience and steadfastness of our people are victory and strength while the aggression today is more retreating and weak.
He called on our people to continue to strengthen all factors of resilience and maintain unity, stressing the necessity for continuing to support the fronts with money, weapons and men.
Sayyed Abdulmalik advised the US-Saudi-aggression to stop their aggression and consider the fact they have reached a total failure.
Sayyed Abdulmalik stressed that it is in the interest of the Alliance of aggression to take advantage of the initiative put forward by the President as to stop their aggression, bombing and blockade while the Army and Popular Committees will stop strikes directed at the depths with drones and missiles, asking citizens in the targeted areas to take caution and stay away from those facilities.
He also emphasized firm positions on the issues of our Islamic Nation, particularly the Palestinian cause We are to confront all unjust conspiracies targeting the people of the Islamic Nation