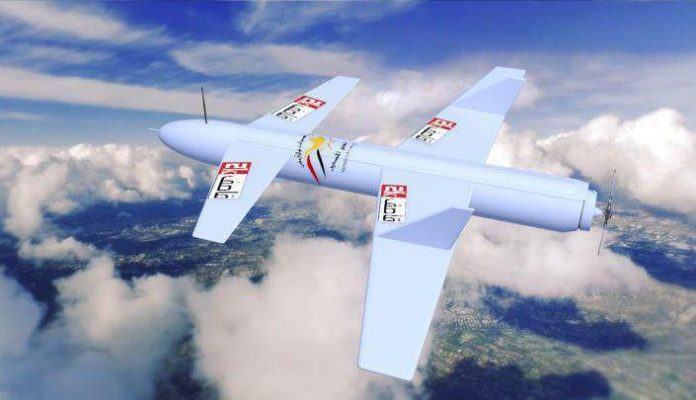 Al- Thawra Net
Yemen army carried out fresh bomb-laden drone attacks against an important military target in Asir, the south of Saudi Arabia on Saturday , the army spokesman said in a statement obtained by Al-Thawra Net .
The Qasef 2K drones accurately targeted the military site in Khamis Mushayt, the spokesman Yahya Sare'e said.
Sare'e added the attack comes in a response to the Saudi-led coalition crimes, the ongoing siege and its 53 air strikes lunched against the Yemenis over the past hours.