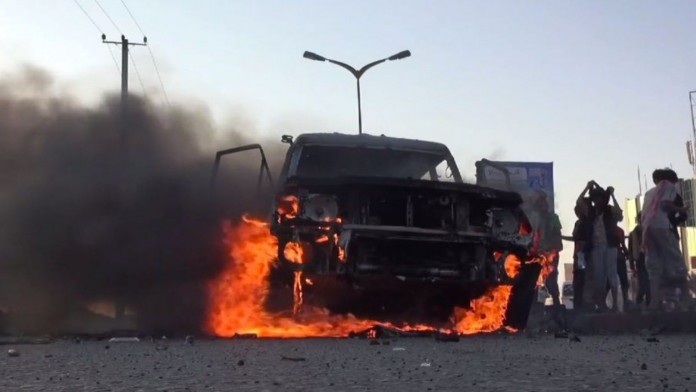 Two explosions occurred in the occupied Aden province  followed by armed clashes.
Local sources said that a loud explosion was heard in Khor Maksar area, followed by a second explosion in Dar Saad area near Al-Basateen neighborhood.
The sources added that after the second explosion, armed clashes lasted for a few minutes, where light and medium weapons were used.
The occupied southern provinces are witnessing the expansion of terrorist acts and security imbalances due to differences between the coalition forces of the UAE and Saudi Arabia.