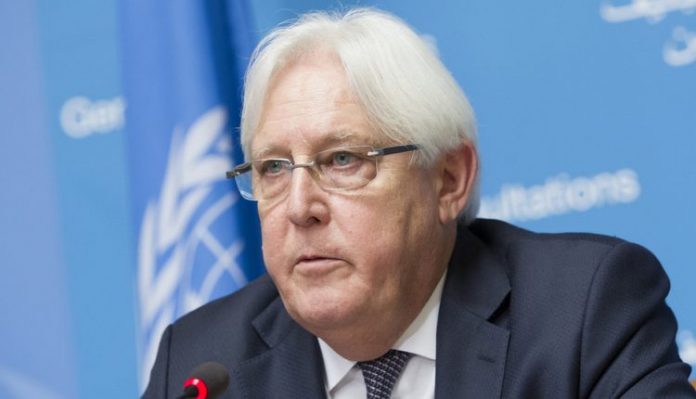 Al- Thawra Net
UN Special Envoy for Yemen Martin Griffiths has welcomed the initiative announced by the President of Yemen Mahdi al-Mashat on Friday, regarding the cessation of all military operations and strikes against Saudi Arabia if it stops its airstrikes on Yemen.
He also expressed further joy due to the openness of Yemen towards implementing a prisoner swap and the desire for a political solution to end the war.
Martin Griffiths stressed importance of taking advantage of this opportunity and moving forward with all necessary steps to reduce violence, military escalation and unhelpful rhetoric.
"The implementation of this initiative by Ansarullah in good faith could send a powerful message of the will to end the war," he said.
The Special Envoy reiterated his call on all parties to respect international humanitarian law, exercise restraint, and to spare Yemen from being drawn further into regional tensions, for the benefit of the Yemeni people.