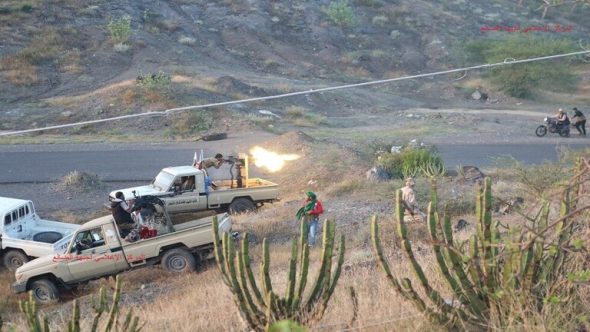 Fierce clashes resumed on Thursday between Islah forces and Tribal Militants in Marib province, northeast of Yemen.
The fighting came a day after the first shipment of oil from Safer Fields was exported via locomotives to Shabwa.
Local sources said that tribal gunmen from "Al-Muthanna" attacked the points of the Hadi's forces near the oil fields of Safer  due to the  rejecting of their demands for compensation for  Saudi coalition raids.
The source pointed out that violent clashes broke out between the parties, and that the army forces loyal to Islah in Marib used tanks in the bombing of tribal areas.