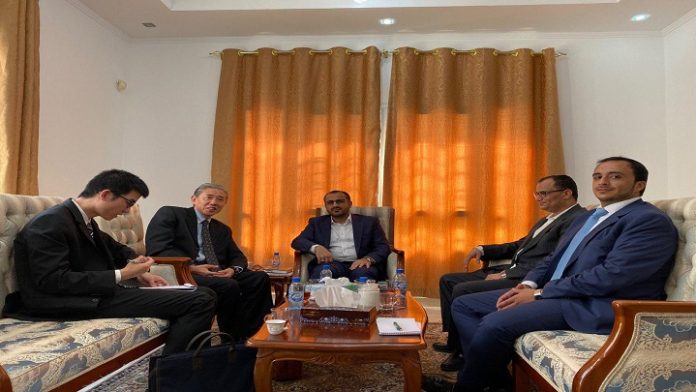 National Delegation headed by Mohammed Abdulsalam met with Chinese Ambassador to Yemen Kang Yong and his team.
In the meeting, they reviewed the initiative of President Mahdi Al-Mashat, which confirmed Sanaa's keenness for peace in practice while the coalition of aggression continues its aggression and siege without any prudence of the consequences.
The Chinese ambassador stressed his country's support for peace efforts in Yemen, and that the military war will not provide any political solution.
The ambassador stressed that this is a consistent position of China in relation to the Yemeni issue and China is keen on good relations with various parties in Yemen and supports the political process.