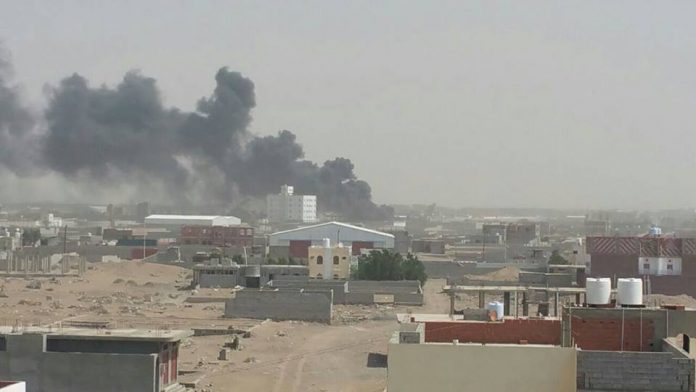 Al- Thawra Net
Saudi-led coalition forces conducted a new military escalation on Sunday evening in Hodeidah province targeting civilians with Katyusha rockets and artillery shells in al-Jabaliya area of al-Tuhayta district.
This came hours after the coalition warplanes bombed a truck, and targeting civilians with various heavy and medium weapons in a number of areas.
A security source said that the coalition forces fired three Katyusha rockets and 13 artillery shells on different areas north of al-Jabaliya area.
The coalition forces used artillery, medium and light weapons on Sunday morning to bomb various residential areas in Kilo 16 and the 50th and Sanaa streets and Hodeidah Airport, according to the source.
On Sunday evening, Yemen Press Agency published photos and details of the coalition's crime by targeting a big truck in two airstrikes at the port of Ras Isa in al-Salif district in Hodeidah province during the UN team's visit to the port.