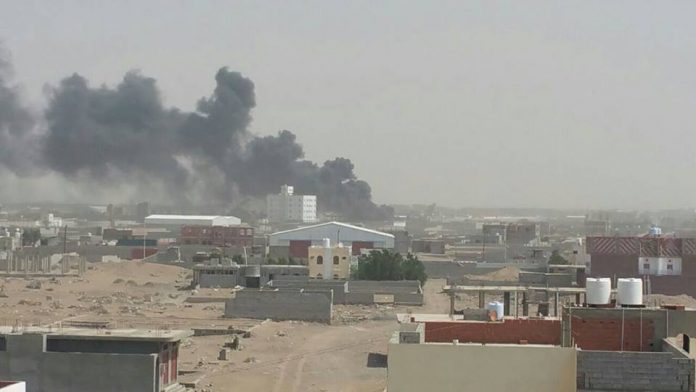 The forces of aggression continued to violate the ceasefire agreement in Hodeidah governorate, and launched air strikes on Sa'ada, Hajjah and Asir provinces during the past 24 hours.
The security source pointed out that the forces of aggression bombed with 10 artillery shells scattered areas south and west of the city of al-Tahita, Hodeidah,.
They also  fired five artillery shells on the north of Hays, and intensively bombarded with light and medium machine guns Aljah area.
In Sa'ada, the source confirmed that a citizen and an elderly woman were hit by a missile and a Saudi artillery shelling on populated villages in Razih Border Directorate.
The source pointed out that the aggression warplanes  launched two raids on the directorates of Harad and Abs in the province of Hajjah, and two raids on the areas of Tkheya  in  Asir sector.
The spokesman of the armed forces Brigadier Yahya Serie'a said that the aggression warplanes launched more than 40 raids on a number of Yemeni provinces during the past hours, mostly on the province of Sa'ada