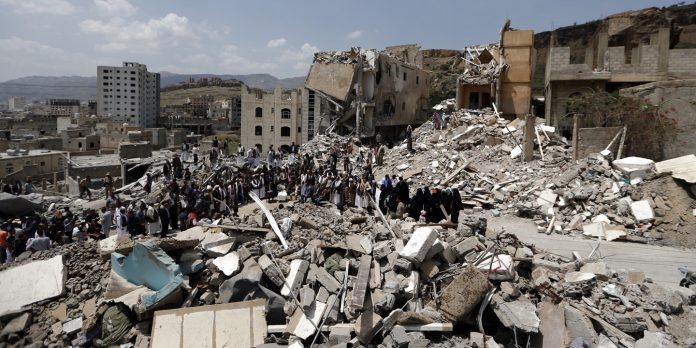 The aggression forces continued their intensive air raids and escalation on a number of fronts, and continued to violate the ceasefire agreement in Hodeidah during the past 24 hours.
A security source told the Yemeni News Agency (SABA) that the aggression warplanes intensified its raids on the provinces of Sa'ada and Hajjah with more than 170 raids.
The source said that the forces of aggression continued to escalate on the fronts of the border without making any progress and received heavy losses.
The source pointed out that the invaders and its mercenaries targeted by heavy and medium machine guns al-Shaab Village and northwest of Maghari village in Hayss district of Hodeidah governorate.
The source pointed out that the forces of aggression targeted  with heavy and medium weapons areas  of Al-Faza and Al-Qershiya in the Directorate of al-Tahita.
The source said that the aggression warplanes launched four raids on the area of ​​Bani Sayyah Razih district in the province of Saada, which led to damage to the farms of citizens.
In addition, populated villages in Razih Border Directorate were bombarded by Saudi missiles and artillery, which resulted in damages to citizens' farms.